ONE HUNDRED AND TWENTY-FIVE YEARS OF SERVICE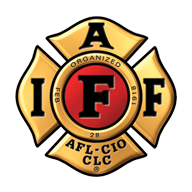 The Rocklin Fire Department is made up of 36 dedicated, trained professional firefighters who work tirelessly to keep the community safe. Trained as both Firefighters and Paramedics, this all-risk staff is ready to respond to any number of calls ranging from structure fires, wildland fires, advanced life support, vehicle accidents and rescue operations. With a population that has grown by over 60% since the year 2000, the Rocklin Fire Department is constantly adapting and responding to the diverse and ever changing needs of the community.
The City of Rocklin has its historical roots set in the days of the gold rush and mining town. Like the granite our name indicates, the Rocklin Fire Department has been a intricate piece of the foundation for this growing community since it was formed in 1894. You can rest easy knowing these dedicated men and women are ready, day and night, 365 days a year, and have helped create one of the best cities in America. With the support of the community they serve, the Rocklin Fire Department strives to ensure this high quality of life for generations to come.